Stats
To look at the entire Bitcoin economy at a glance, check out Clark Moody Bitcoin. It's got everything from the latest price, current hash rate, Lightning Network capacity, transaction fees etc. Click each item for a basic explanation. Also, shoot Clark a follow on Twitter.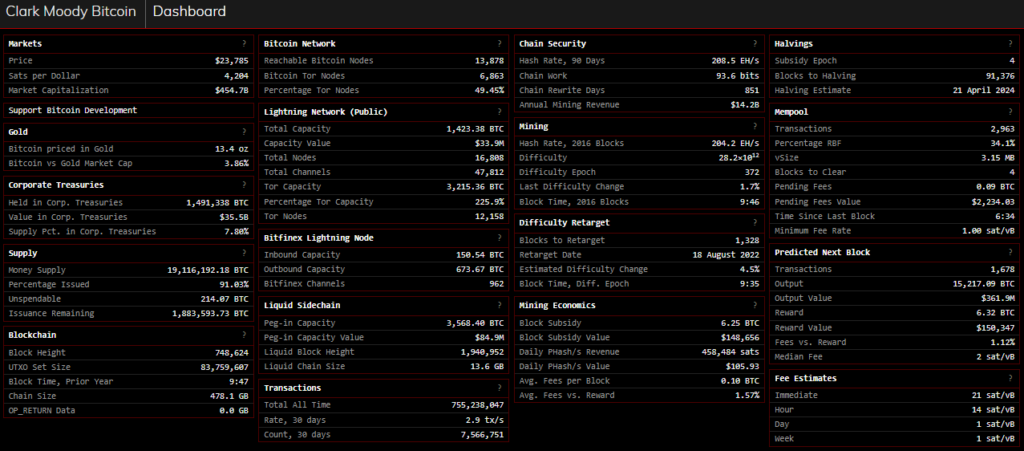 Hot on Clark's heels is Bitbo. A real-time Bitcoin dashboard that allows anyone to monitor on-chain data, view live price action, and track key economic indicators – all for free. Marc Chouinard and Christopher Gimmer are the brains behind this one. Multi fiat currency conversions are now available (thank you!).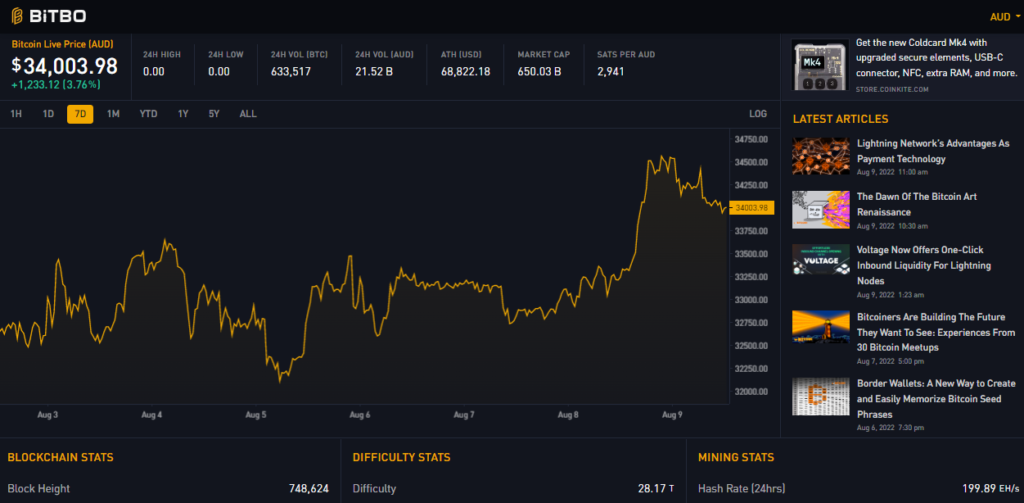 Once you level-up on your Bitcoin knowledge, check out Mempool. Brought to you by softsimon and wiz, The mempool open-source project is a high quality explorer and visualization website for the entire Bitcoin ecosystem, without distractions like altcoins, advertising, or third-party trackers.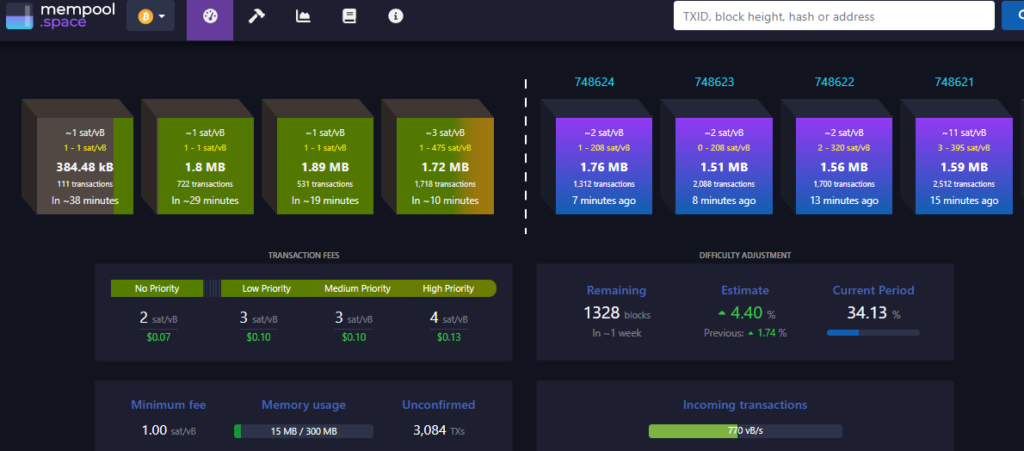 One of the most visually appealing resources (that would look great alongside a BlockClock) is Bitfeed. Bitfeed – by mononaut – provides an informative and hypnotic display of the Bitcoin transactions that make up each block.
Last but not least is Priced In Bitcoin. It denominates various assets in Bitcoin, including precious metals such as Gold and Silver, public companies such as Apple and Tesla, ETFs (Exchange Traded Funds) and Corporate Bond ETFs. Priced In Bitcoin will clearly show you just how well Bitcoin has performed against all other assets over the last 5 years, and demonstrates the asymmetric opportunity that Bitcoin offers you.