Bitcoin Games
Are you a gamer?
Would you like to win free Bitcoin just for playing games?
Of course you would!
THNDR Games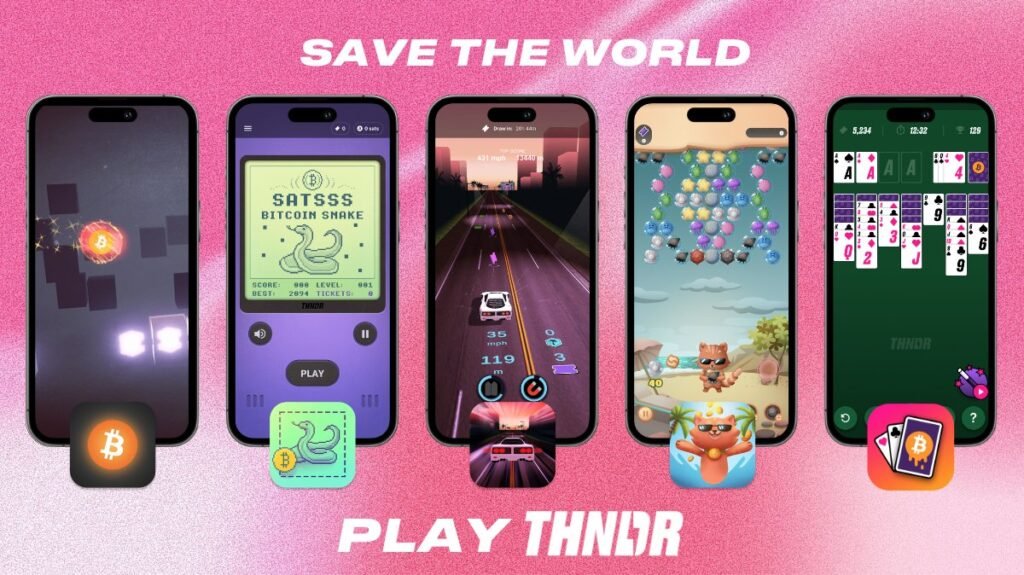 Earn Bitcoin (Satoshis) the fun way.
@thndrgames now have a range of games where you can do just that:
Win satoshis every hour and withdraw immediately and for free on the Lightning network.
Also consider following @THNDRGAMES or @zebedeeio on Twitter for the latest information on gaming via the Lightning network.
SHAmory
Do you have kids that roll their eyes every time you start "talking about Bitcoin again"?
Once you fully comprehend the implications of Bitcoin, it's hard not to want to tell everyone you know. It's easy to sound like a lunatic that's involved in a cult! (trust me…I know)
SHAmory is a STEM certified Bitcoin card game for kids and adults. If you're interested in teaching your kids (or even your sceptical friends and family) about Bitcoin in a fun way, this is a great place to start.
Play Bitcoin Games
Feeling a bit more risky? With Play Bitcoin Games you can play all your favourite casino games: Roulette, Poker, Slots, Keno etc.
With one-step registration, instant deposits and cashouts every 5 minutes it feels very familiar. With the MD5 hash algorithm proving the fairness of the games, you can see if your strategy can beat the house.