2-Bit Idiots: Latest Episodes

Subscribe to 2-Bit Idiots

SH100 Not Out
EP100 Not Out
SH99: For The Kids
EP99: For The Kids – Bitcoin Art Competition Winners
SH98 Weekend at Bernie's
EP98: Weekend at Bernie's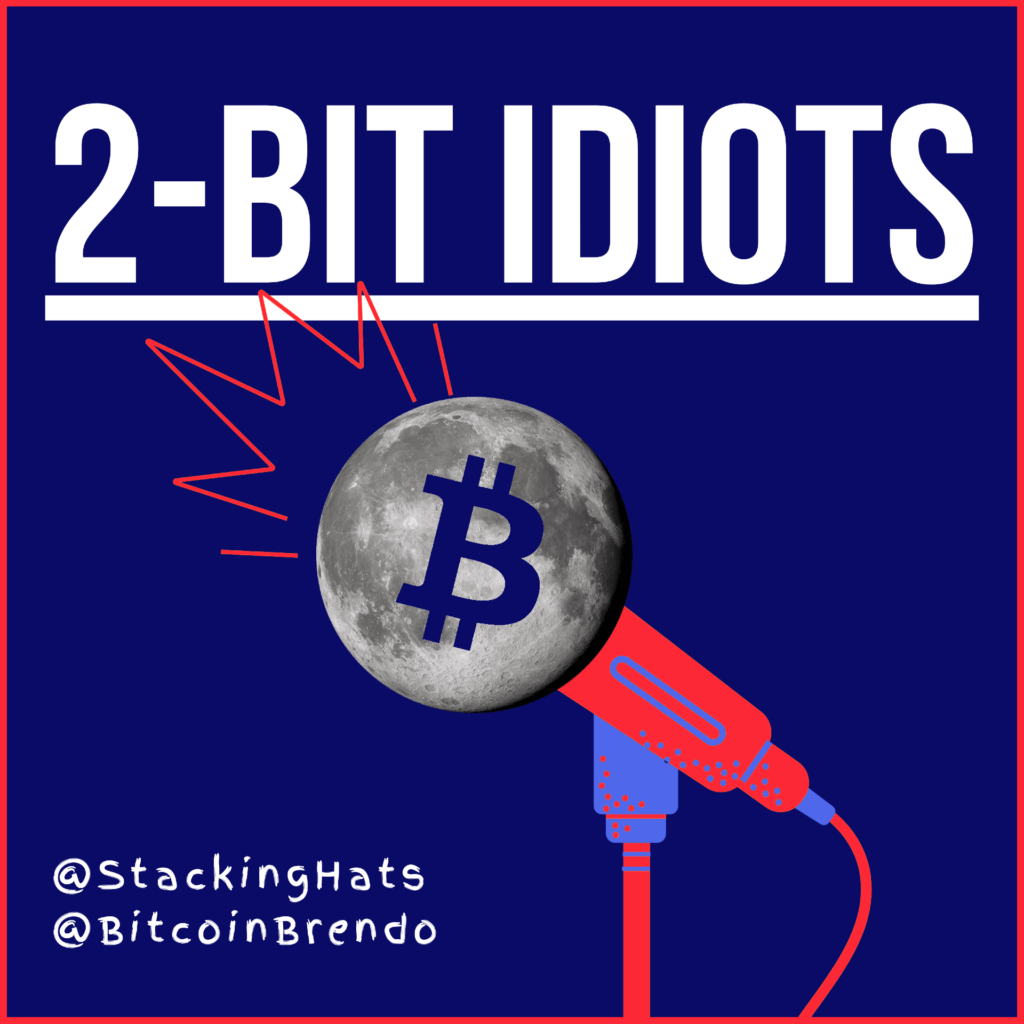 Be our Guest
We would love to hear your story. Come on the pod and tell us how you found the greatest money ever invented.
Contact us via the @2BitIdiots Twitter account, and we'll find a convenient time to chat. Happy for you to remain anonymous, and no specific tech required.

Swan is now available to international clients via wire transfer.
If you're looking for non-US Bitcoin Only exchanges here are our recommended places to purchase Bitcoin.
Not ready to buy yet? No problem. Here's a free copy of Inventing Bitcoin by Yan Pritzker, to let you learn before you buy.
Other Appearances
Why are we Bullish with BTCSessions
The Why Bitcoin Show with Dale Warburton
Australian Bitcoin Podcast with Justin
Meyrick's Dabbling Path